Two miles inland from Alcudia beach you will find the old fortified town of Alcudia with its walls built up by King Jaume I of Aragon in about 1300 A.D.
Alcudia is located in the North of Majorca.
The first signs of human inhabitants in Alcudia dates back to around 6,000BC.
Over the years the town has been settled & influenced by Romans, Byzantines, Arabs & Catalans.
This is likely due to the centre of the old town being on the top of a hill near the street of "de n'Amoros".
In 1232, Jacquesler d'Aragon fought the Catalan Conquest against the Arabs, after which the territories of Alcudia were to Spanish royalty.
The town is excellent to stroll around, and you will be spoilt for choice when deciding what to eat and drink as you take in its charming streets.
There is a market held on Tuesdays and Sundays – and, as is usual with Majorcan markets in general, it is best to make an early start!
Alcudia Old Town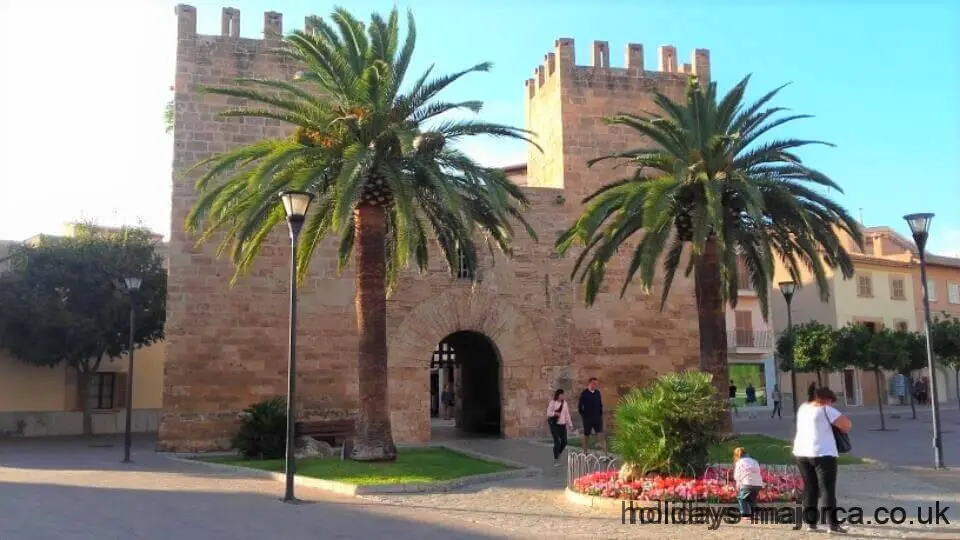 On Wednesdays there is usually a guided walk around the old town – check locally for times as they can vary.
Vehicles are not usually encountered when inside the walls but as people live within the town and, of course, deliveries have to be made, you may still have to step aside now and again on some of the thoroughfares.
We recommend that you see the town on both market and none market days as the atmosphere is totally different between the two.
The bustling of the market can mask the sense of the walled town and it is a shame not to experience the slow pace of 'normal' days.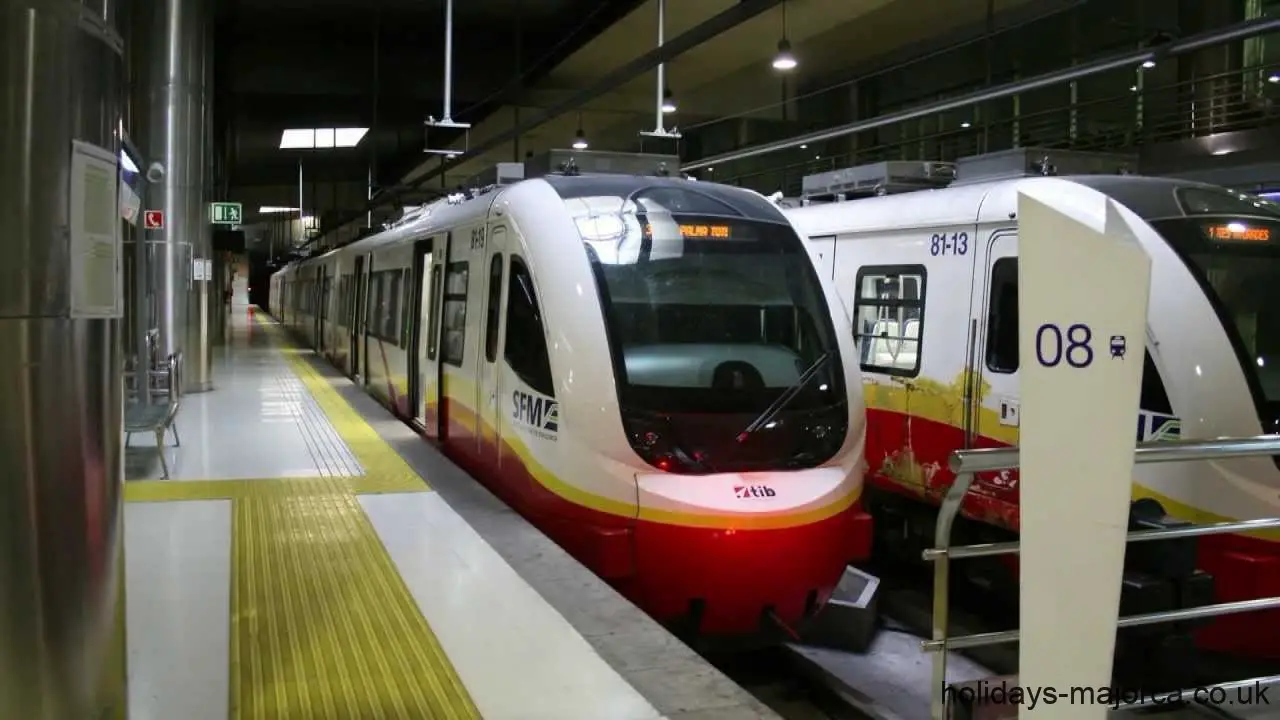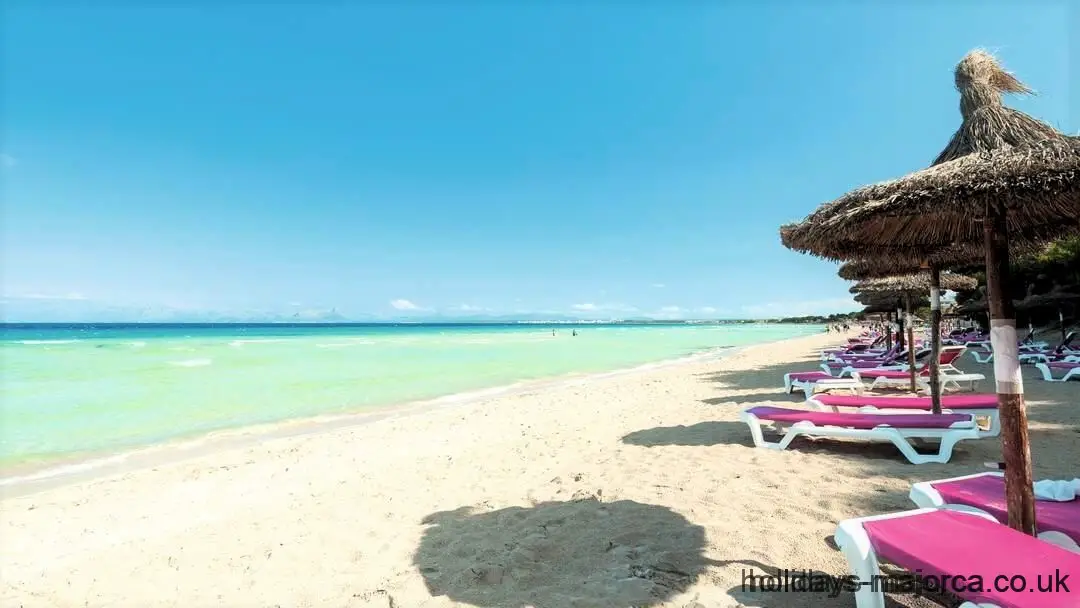 A family favourite, Alcudia's beach is located on the North coast of Majorca. Locally the beach is known as Playa … Read more
As with many parts of Majorca, the many bars and restaurants lend themselves to a lazy hour or so in the company of family and friends – a little bite to eat (or a substantial 3-course meal – as both are catered for!) and some of the local wine or the many types of coffee you can order – try a cafe con hielo (pronounced café con yellow) – coffee with ice.
This looks strange when you first see it but believe me there is nothing like it on a hot afternoon! A very strong espresso is served along with a glass containing several ice cubes.
If you take sugar, put this into the coffee and then tip the contents of the coffee cup over the ice in the glass – wait a couple of seconds and then sip the contents – tastes like nothing else you will have had before!
As well as bars, there are also many other shops where almost anything the tourist could want is on sale from clothing to cheeses and wines – try to taste the Majorcan liquor herbes (pronounced yerbas) which has an aniseed flavour and is said to be an aid to digestion.
The walled town of Alcudia is a perfect afternoon's visit where you can experience the best Majorca has to offer.
Alcudia Beaches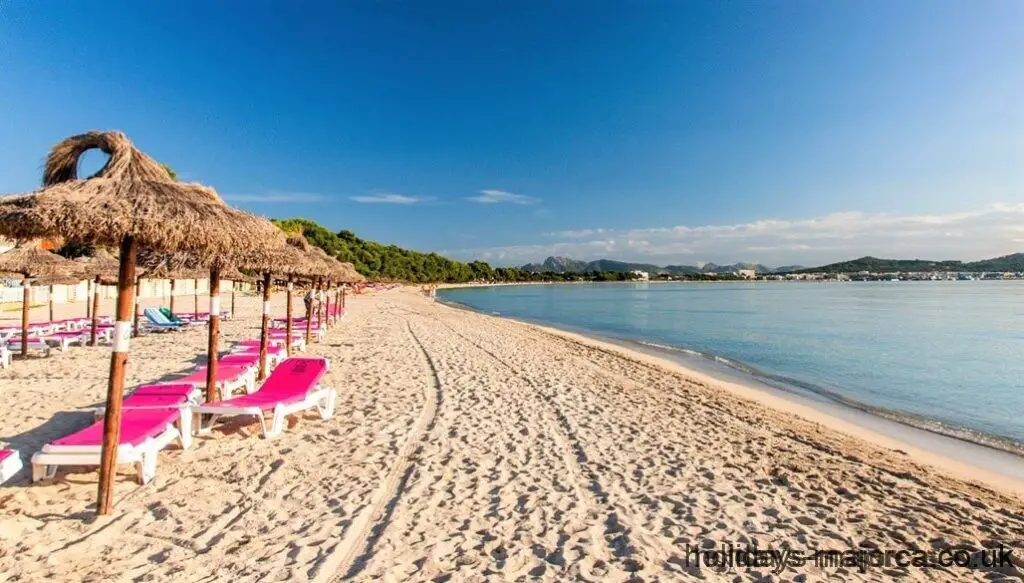 Alcudia enjoys some of the best beaches in Mallorca with golden sand & crystal clear waters.
If you're interested in water sports, Alcudia beach probably has the widest variety in Majorca, as it often benefits from coastal winds making it ideal for sailing, kite surfing, etc.
See our Alcudia beach guide for more information.
Alcudia Market
Like many of the larger towns of Majorca, Alcudia has its own market which is held twice per week on Tuesdays & Sundays.
The market has plenty to offer with local fruit, vegetables, meats & clothing.
I particularly recommend getting a good selection of olives from the huge variety on offer!
If you're looking for a souvenir or fifth, Alcudia market also has plenty of options.
Alcudia Water Park – Hidropark
There is one public water park in Alcudia – Hidropark.
It's located on Carrer Reines about 1KM from the beach.
It's not the biggest water park in Majorca, but it's fairly large, covering an area of 40,000 m2 with a wide variety of water attractions.
There are 7 or so big slides with various smaller ones, a large pool & a pretty big wave pool area.
Please be aware that you are not allowed to take food into the park.
However, Hidropark admission is about half the price of the other water parks in Majorca.
Any food must be purchased from the restaurants/cafes located on-site.
The park opens on May 1st & closes on October 31st.
Opening times are:
10am-5pm May, June, September & October.
10am-6pm July & August.
Alcudia Weather
The hottest month in Alcudia is usually August, with an average temperature of 25c.
July is the month with the most sunshine, clocking in at 11 hours per day on average.
The month with the highest sea temperature is August, with an average water temperature of 26c.
The coldest month is January with an average temperature of 9c.
The month with the most rain is usually October, where the average is 63mm.
How To Get To Alcudia
Train from Palma to Alcudia
You can't get a train all the way to Alcudia.
However, you can get a train to Sa Pobla (blue line) & then the number 302 but from the train station bus stop to Alcudia.
Just make sure you get the bus in the right direction, as buses in Spain run a circular route with the same number in both directions.
The train journey from Palma to Sa Pobla will take around 30 minutes & after transferring to bus the onward journey will take about 15 minutes.
Bus From Palma to Alcudia
The bus from Palma to Alcudia is fairly straight forward.
Simply get the number 302 bus from Palma's main central station (Estacion Intermodal), opposite Placa Espana.
The journey will take about 1 hour.
Alcudia FAQ
Where is Alcudia?
Alcudia is located in the North of Majorca about 50KM from the capital city Palma de Mallorca.
How far is Alcudia from the airport?
To get to Alcudia you need to fly to Mallorca airport which is about 50KM away.
A coach transfer typically takes around 45 minutes.
Is Alcudia good for nightlife?
Yes. Alcudia has many bars, clubs, restaurants, cafes & takeaways.
Drinks are reasonably priced & you can often find offers such as 'happy hour' if you wander around.
Is Alcudia a party place?
Whilst Alcudia is not as well known for its party atmosphere as other Majorca resorts such as Magaluf & Palma Nova, Alcudia certainly has a lot of nightlife to offer.
There are many bars, clubs & activities to enjoy during your stay suitable for both young & old.
Where's the main strip in Alcudia?
The main strip in Alcudia is generally considered to be on Avenida Pedro Mas y Reus.
Is Alcudia good for teenagers?
Alcudia is a great resort for teenagers.
There are plenty of activities to do during the day, such as kite surfing, banana boats, windsurfing, go-karting, Hidropark (water park), boat/pedalo rental, glass-bottom boat rides, etc.
As the night approaches the area is full of restaurants, bars, clubs & is great for lazy walks around the old town.
You'll also find crazy golf & local shows available (e.g. flamenco).
Are there mosquitoes in Alcudia?
You'll find mosquitoes in most Spanish holiday resorts during the summer months.
However, Alcudia can be more susceptible than most to them due to the natural Albufera wetlands surrounding the resort.
Can you drink the water in Alcudia?
While the tap water in Majorca is clean, it's generally very hard & thus, not advised to drink it as it may upset your stomach.
Drinking water can be purchased in small & large quantities from your local store.
Is there a promenade in Alcudia?
Yes. Alcudia has a very long, beautiful promenade with amazing views over the bay of Alcudia & plenty of cafes, restaurants & bars to visit along the way.
Summary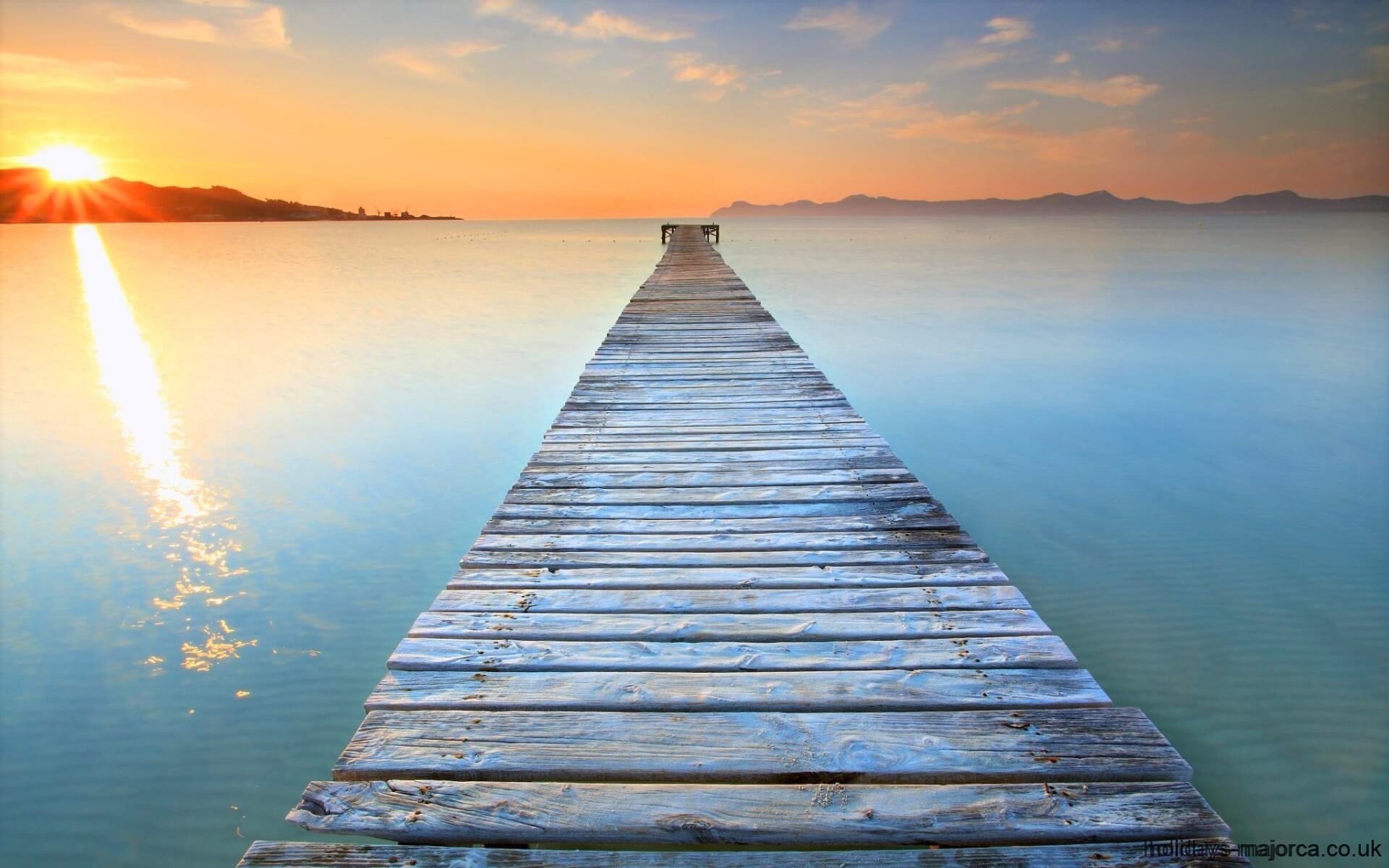 Article Name
Description
A guide to the holiday resort of Alcudia in Majorca. Includes location map and photos.