If you've never flown into Majorca's Palma airport before, you may find the size of the place quite breathtaking.
From its very humble beginnings in the early days of the package (or to quote its official title 'inclusive') tour, the airport at Palma has been in an almost constant state of expansion.
Terminal Building
Unlike many UK airports which have two or more terminal buildings, Palma airport for all its size only has one!
Once off the aircraft, you may have to walk a fair distance to be reunited with your luggage.
This is especially true for most UK flights, as they arrive at a new part of the building on the other side of the airport.
It is at least a 10 to 15 minute hike to the luggage reclaim hall.
The long walk does have an upside though as there are plenty of moving walkways & you pass by many of the bars, food outlets and shops which you can remember when you are waiting for your return flight.
Palma airport may be a daunting size, but the facilities on offer are excellent. I have always found the workings of the airport efficient and the staff friendly.
Passport Control
The EU Schengen Agreement allows travellers from one EU member state to pass through other members borders without passport restrictions.
As the UK does not participate in the Schengen Agreement, all UK flight arrivals to Palma airport are now received at a separate gate to the likes of Germany, France, Belgium, etc.
The gates used by UK flights still have passport control posts, so make sure you have your passport ready when arriving or leaving Majorca!
Unfortunately, the queues can get quite long, as there seems to be a much more thorough check performed on passports than was done previous to the Schengen agreement coming into force in Spain.
At the time of writing, gate D was being used for flights from the UK to Palma airport.
How Many Airports Does Majorca Have?
Majorca has one international airport located on the outskirts of the islands capital Palma de Mallorca.
However, there are also a few private airfields for small aircraft dotted around the island.
What's Majorca Airport Called?
Majorca's airport is called Son Sant Joan Airport.
Son Sant Joan refers to the name of the area the airport is located in.
What Resorts Are Near The Airport?
The holiday resorts of Ca'n Pastilla, Ses Cadenes & S'Arenal are located close to Majorca's airport.
Palma Airport Arrival and Departure Information
You can get up to the minute details of flight cancellations, departures and arrivals to Palma airport below:
Click here for latest flight information
Do you have any further information about Palma airport that you would like to add?
If so, please use the comments feature below.
Where Is Majorca's Airport
Majorca's Son Sant Joan international airport is located to the South East of Palma de Mallorca.
The map below gives the exact location.
Summary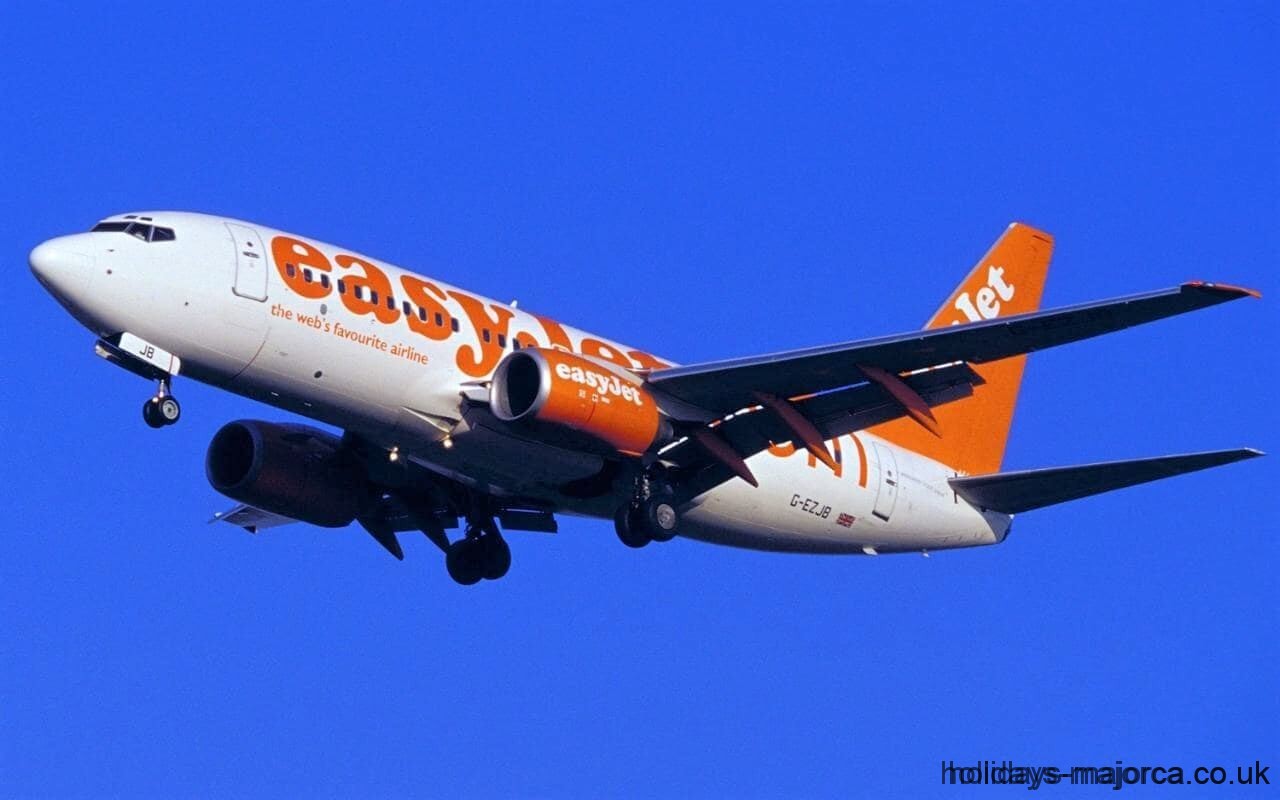 Article Name
Description
A guide to the Palma airport in Majorca. Includes images, terminal building information and flight arrival / departure checking.
Publisher Name
Publisher Logo