During Easter in Majorca, we like to prepare Torrijas, a typical dessert from mainland Spain which can also be enjoyed in many restaurants of Majorca.
Preparation time: 60 minutes
Serves: 8
Ingredients
1 litre of milk
1 cinnamon stick
2 dessert spoons of cinnamon
5 tablespoons of sugar
4 eggs
Olive oil
1 baguette of french bread
Preparations
It is an easy dessert to prepare which can be eaten both cold or hot and even kept in the fridge for up to 4 days.
It may remind you of very sweet Bread and Butter Pudding.
If you are using a french baguette, it is advisable that you use it after a couple of days, after it starts to go hard.
Cut the baguette into 1cm slices, then prepare all the other steps before you start cooking them:
Heat the milk with the cinnamon and sugar and leave to the side, do not leave to fully cool.
Beat the eggs in a deep plate.
Put the oil in a frying pan and heat.
Cooking process:
Dip the slices of bread into the milk till softened (but be careful that it does not disintegrate) and put to drip the extra milk
Dip the milked slices in the egg
Put to fry in very hot oil
Place the fried slices on a tray.
Prepare to serve them (there is 2 options):
Boil the milk leftovers and pour over each slice just before serving
Heat 2 spoonfuls of honey with a bit of water and pour over each slice just before serving
Now all is left is to enjoy this lovely dessert, but be aware of the calories 😉
Summary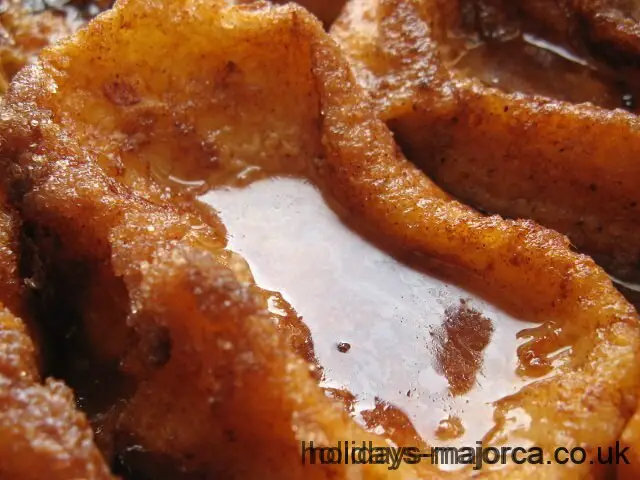 Recipe Name
Published On
Total Time
Average Rating





Based on 1 Review(s)