Mona de Pascua chocolate is a Spanish Easter tradition.
Mona de Pascua are figurines & sculptures made of chocolate that are traditionally eaten during Easter (Semana Santa).
They can be in the shape of a rabbit, an egg, a cartoon character, etc.
Many bakeries compete to display the most spectacular chocolate sculptures in their windows.
They could be a building, a popular character or a representation of anything!
Traditionally, the chocolate is made in the shape of a mona, or a traditional Spanish cake.
It is often decorated with icing and candied fruit.
Mona de Pascua chocolate is given to children on Easter morning.
Panades, Cocarrois, Robiols i Crespells
It is typical for families from Majorca to get together over Easter (Semana Santa) to prepare Panades, Cocarrois and Robiols.
Nowadays you can also find them in the bakeries, but it is more fun to get the family together to prepare them with the ingredients each one wants and not necessarily the traditional ones.
Panades – Like a covered basket with the shape of a pie, made of flour and filled with lamb meat, lamb and peas, or cod. Panades are a type of pastry that is popular in Easter celebrations in Spain.
Cocarrois – the shape of a Cornish pasty, but filled with Swiss Chard, Sweet Onion, Garlic and Raisins.
Robiols – they are sweet half-moon shaped pastries made from flour, sugar and egg and filled with marmalade, angel's hair (made from pumpkin), or "brossat" (curd cheese)
Crespells – Easter crespells are a type of cookie that is typically made around Easter time. They are made with a sugar cookie dough that is flavoured with lemon and then rolled in a mixture of confectioners' sugar and ground nuts. These cookies are then baked until they are golden brown and have a crispy texture.
Summary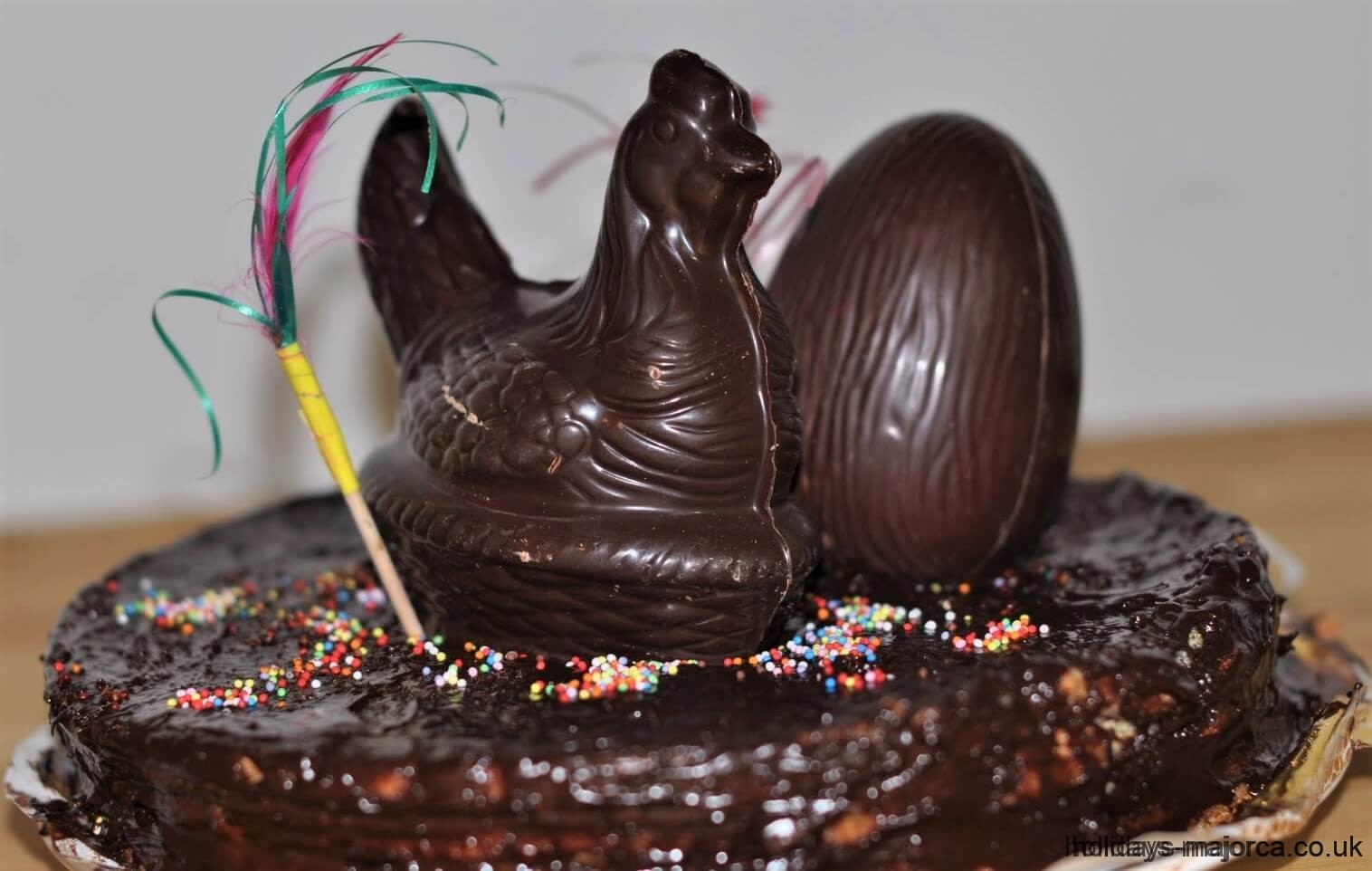 Article Name
Description
Discover the culinary delights of Easter (Semana Santa) in Majorca.
Publisher Name
Publisher Logo