Porto Colom is situated about twenty minutes drive from the resort of Cala d'Or and indeed it is a resort in its own right.
There are two main parts to the town, Cala Marcel and the Old Town area.
Cala Marcel
This is where most of the hotels and apartments are located and it is here where the main beach can be found with the usual 'appointments' such as sunbeds, water sports and sunshades.
Porto Colom Old Town
The other part of the town is the older part and is where the marina and port is.
As with most other coastal towns, originally Porto Colum was, and still is, a fishing village – the hotels and apartments were added later as were the villas where the people that live here permanently reside.
The port itself covers a wide area and a nice long stroll can be enjoyed taking in the marina, fishing fleet and even a couple of small beaches on the far side of the large inlet.
Whilst walking, you may be tempted to dally for a while at one of the bars or restaurants that line the water's edge.
There are a couple of good fish restaurants opposite the marina where the pleasure boat (the 'Starfish') ties up.
Further towards Cala Marcel, a square boasts a number of bars and cafes and in the summer season, children's rides and small stalls are set up.
Summary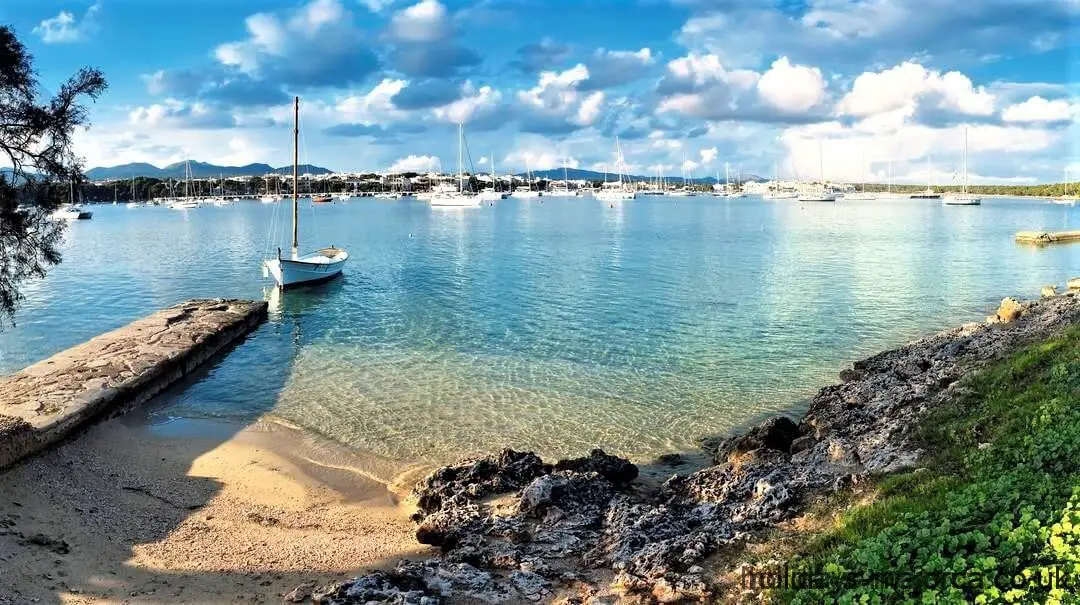 Article Name
Description
A guide to the holiday resort of Porto Colom in Majorca. Includes location map and photos.
Publisher Name
Publisher Logo