Located on the route from Portocolom to Porto Christo, Cala Bota is found at the end of a lengthy walk.
It begins from the road along a well-worn path that, strictly speaking, is on private land.
It would seem, however, that it is 'custom and practice' for access to be gained to the cove via this path.
The only other way to get there is by sea as no road passes that way!
How to find Cala Bota
It is quite difficult to describe exactly where the path leaves the road.
However, when the turn off to 'Cales de Mallorca' is passed, you are not far away.
There are nearly always at least a few cars parked near where it starts.
In the high summer, many people park on the edges of the road and care should be taken where and how you park.
Also, as this is a fast road, be careful when walking towards the start of the path, especially if you have children.
The walk starts by climbing a rough ladder that takes you over a dry stone wall to the start of the path.
There are several more gates and styles along the (sometimes tricky) route, so persons with mobility problems may decide it is not for them.
On the day we visited, we met someone negotiating a style on crutches!
It will take about 30 – 40 minutes to reach the 'Cala' and the very last couple of yards requires tiptoeing over some stepping stones where a salt marsh meets the beach.
It is quite a rocky cove bounded by high cliffs on which, you will notice, a good deal of rock climbing is taking place.
The majority of people who visit Cala Bota do so in order to climb on its cliffs.
Before we explored the path, we often wondered why there were always cars parked near to it.
Even if you are not a 'climber' it's a good walk down to the bay and a great place to swim or sunbathe.
Summary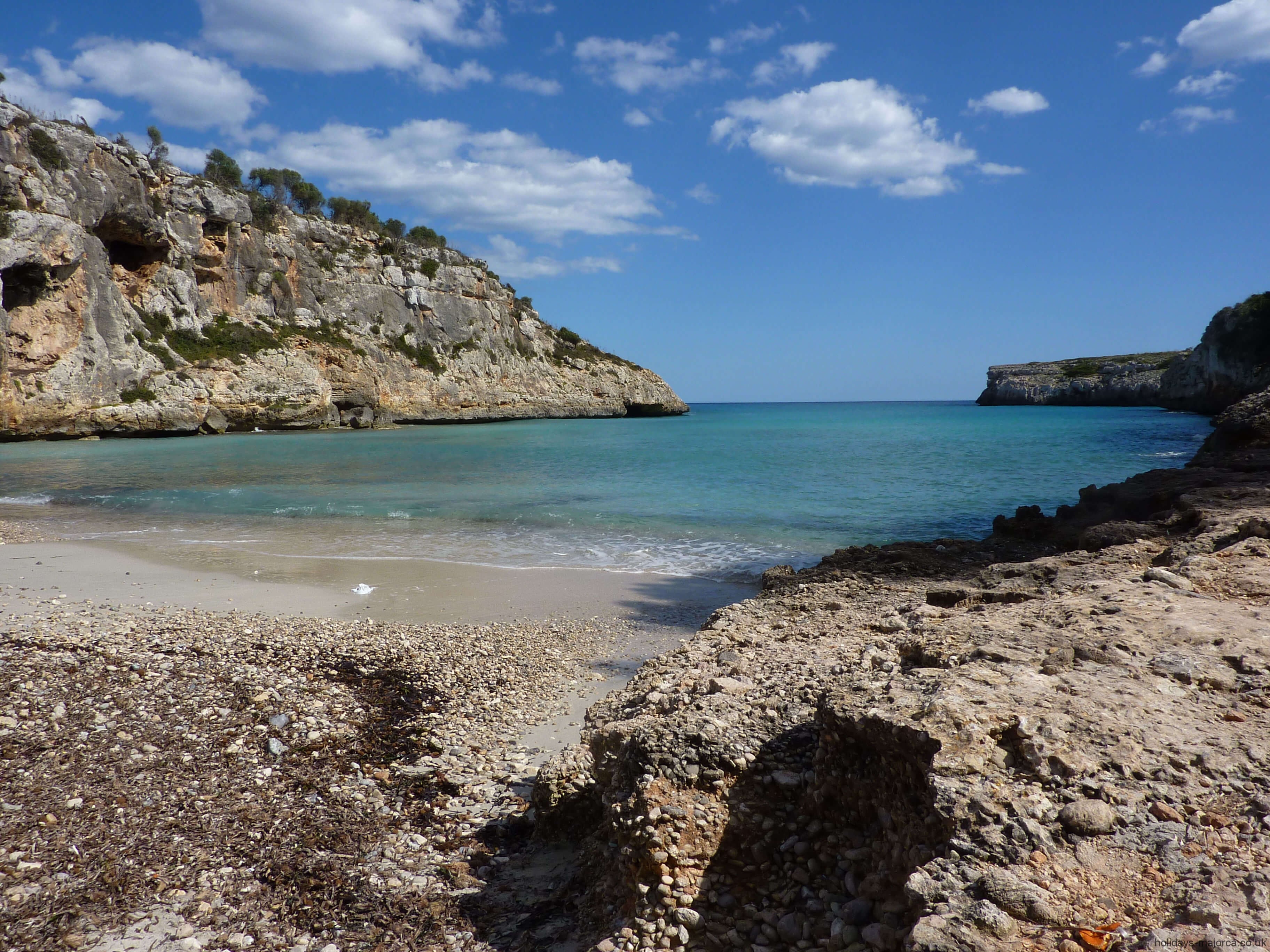 Article Name
Cala Bota Majorca Beach Guide
Description
A guide to the bay of Cala Bota in Majorca. Includes photos and map.
Publisher Name
Publisher Logo