We're big fans of spending a day at the beach here, so we came up with a list of our 5 best Majorca beaches.
If your taking a Majorca holiday this year, depending on your location the beaches on our list can be accessed by foot, car, bus or boat.
The beauty of the coastal areas and the wonderful sunsets are really what make the beaches here so special.
We've included an overview of the best beaches on the whole of the island.
If you like the idea of spending a day at the beach and want to get the most out of your visit, read on!
5. Palma Nova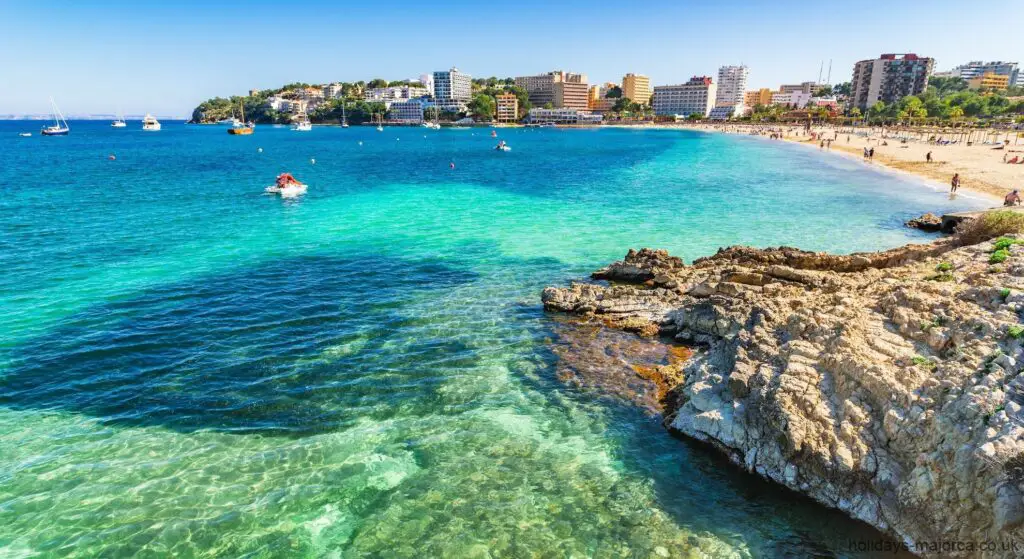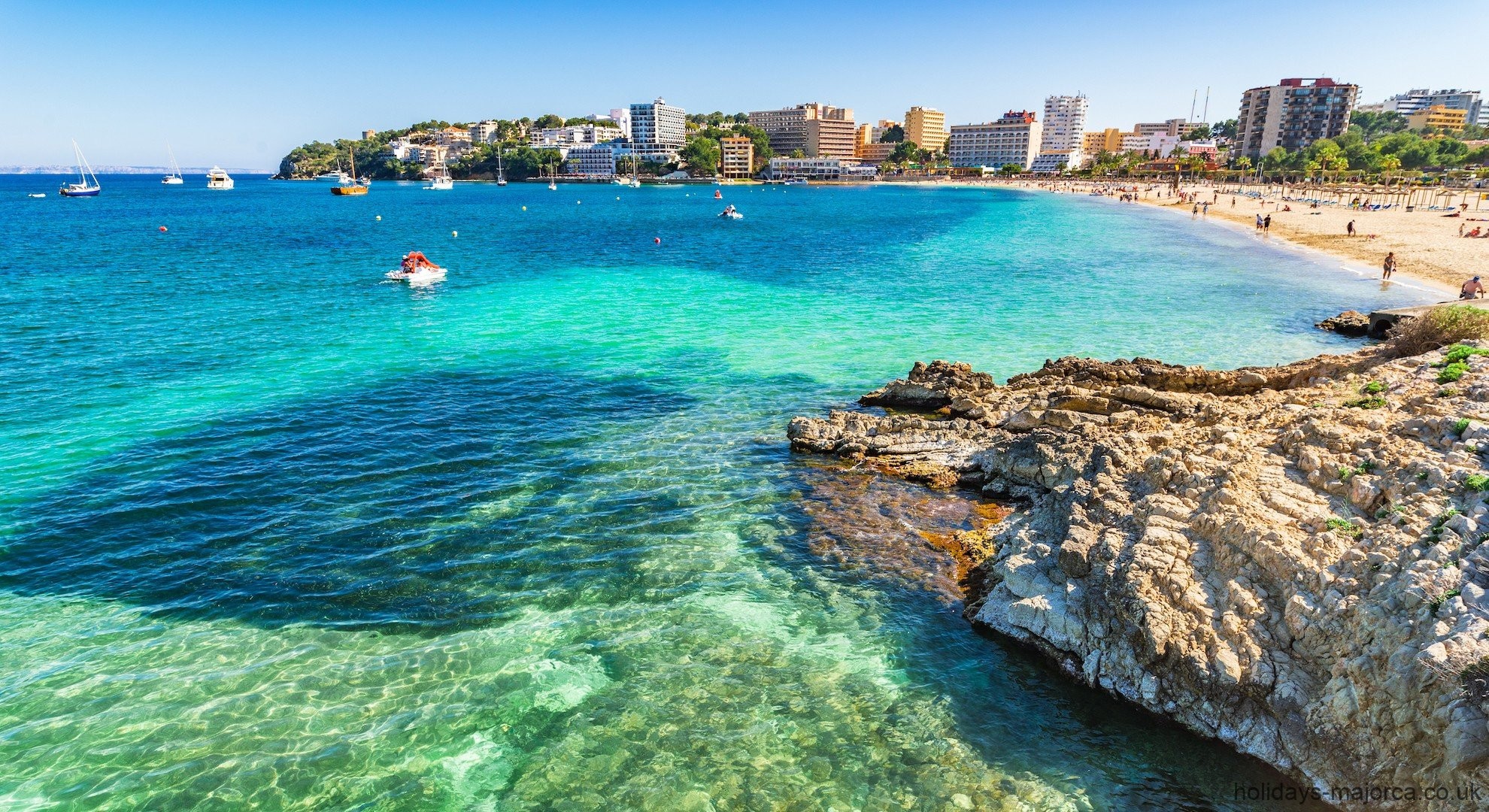 One of Majorca's most popular resorts also has the good fortune of having one of its most beautiful beaches.
Palma Nova actually has 3 beaches to choose from!
In addition to the long, sandy beach, you can also enjoy numerous water activities such as jet skis, pedalos & inflatable rides.
With a wide range of beach bars & restaurants, you can spend all day relaxing or partying on Palma Nova beach.
Read more in our Palma Nova beach guide.
4. Paguera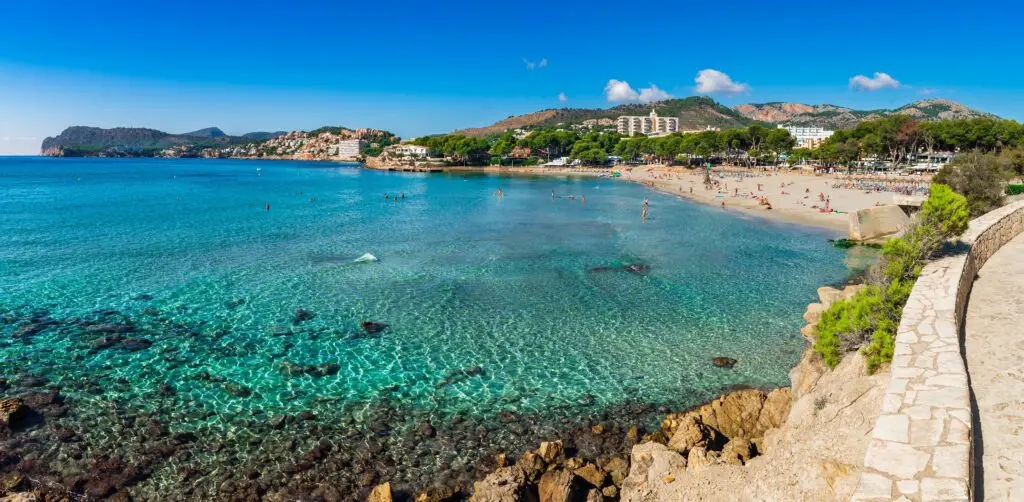 Located close to the big resorts of Magaluf & Palma Nova, Peguera beach is usually much quieter & great for snorkelling.
Yet another holiday resort lucky enough to boast 3 amazing beaches, with crystal clear waters.
Our Peguera beach guide has full details of what to expect.
3. Cala Vinyes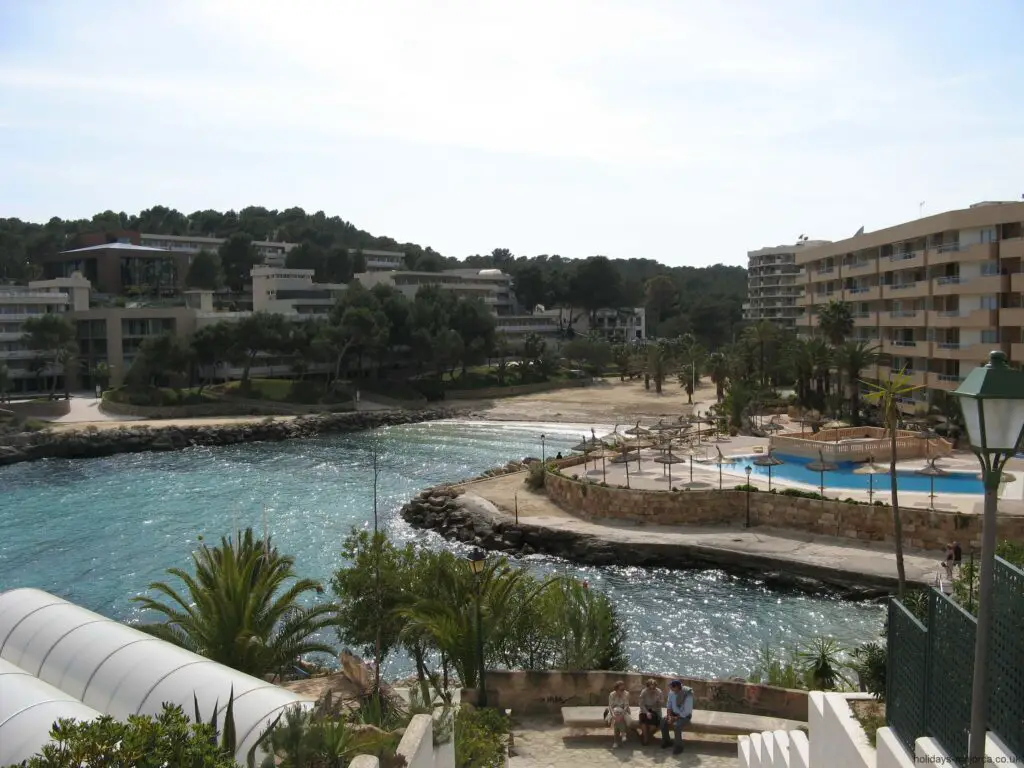 Cala Vinyes beach is located at the bottom of a steep slope, but it's worth the effort.
The beach has lots of facilities such as bars, restaurants, toilets, etc.
Being a secluded cove, Cala Vinyes enjoys some beautifully clear water with plenty of interesting coast to explore both above & below the water.
2. Alcudia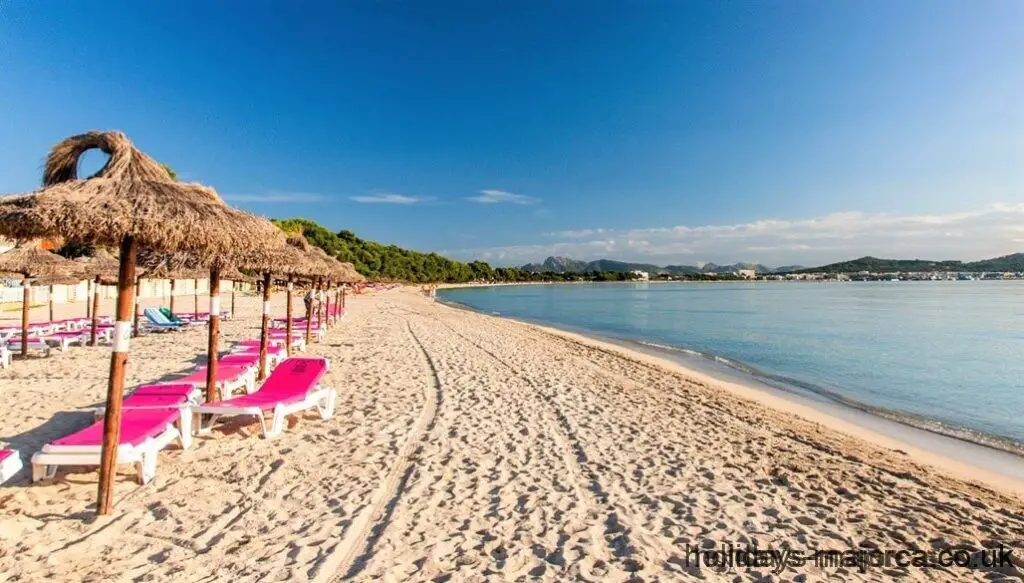 If you know anything about Majorca, there's no doubt that Alcudia needs no introduction.
At over 7KM long, it has the largest beach in Mallorca!
With fine sand & gentle sloping entry to the sea, Alcudia beach will surely be a hit with all the family!
Being one of the largest holiday resorts on the island also means that the beach is well equipped with regards activities, bars & restaurants.
The beach is known for its strong winds that usually blow in from the direction of the sea & make it a magnet for kite surfers.
1. Es Trenc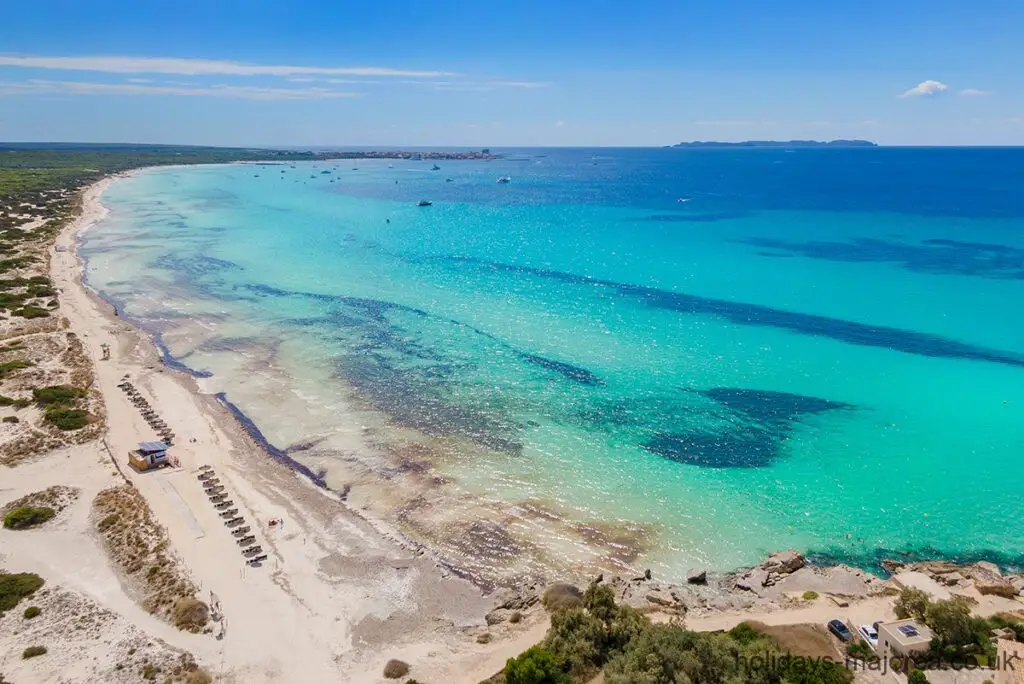 Es Trenc is a 7KM long protected nature reserve located on the East coast of Majorca.
It's surrounded by sand dunes & salt processing flats.
Due to its protected status, the area has very low levels of commercial development & is ideal for getting away from it all.
It's a little out of the way & nudist bathing is common throughout the beach.
The beach has some of the clearest water you'll see anywhere in the world.
In August the shallow waters heat up to around 30c, so it's like getting into a nice bath during a hot, sunny day!
Summary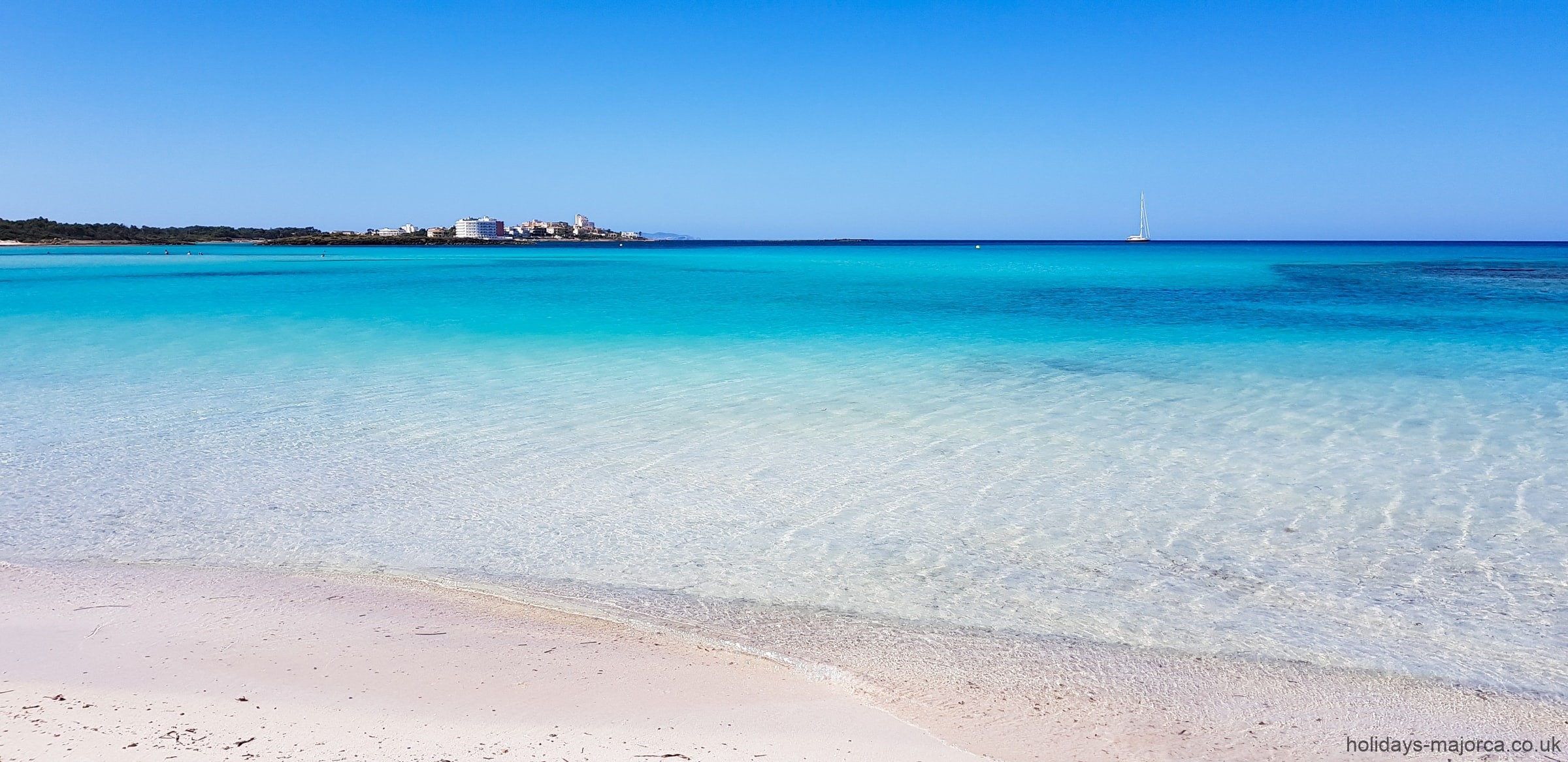 Article Name
Description
Want to know which are Majorca's most beautiful, idyllic beaches? We think our top 5 list is the definitive guide!
Author
Publisher Name
Publisher Logo