Marineland Majorca is at the entrance of Puerto Portals which is about 5 minutes from Palma Nova, and 15 minutes from Palma de Mallorca by bus or car.
The following buses from Palma de Mallorca will take you past Marineland Majorca:
102, 103, 104, 106, 107, or 111
If you're staying in Palma Nova, the following buses are available:
104, 106, or 107
The park usually opens for the season at the start of the Easter Holidays and stays open until the end of the summer season in mid-October.
Normal opening times are:
09.30 to 18.00 (ticket office closes at 16.00)
Marineland Areas and Attractions
Dolphins – intelligent and friendly Bottlenose dolphins (Delphins mular in Spanish) which can be visited in the sub-aquatic tunnels, every day between 11.45 and 15.45. Private visits can be also be arranged if you contact the park beforehand.
Californian Marine Lions – agile, friendly and playful, these creatures will please youngsters and grownups alike.
They can be enjoyed every day between 11.30 and 15.30.
Exotic birds – you'll be able to learn about different birds, their abilities and natural habitats, every day between 10.15, 13.00h, and 16.30h
Sharks and 7 seas Aquarium – Visit the shark pool where they live surrounded by fish from 7 different seas.
Tropical Aquarium – learn about turtles, tropical fish and different colourful sea life.
Tropical House – Snakes (boa, anaconda, python), iguana, alligators, lizards, spiders, etc. You get the picture, not for the faint-hearted!
Birds – exotic birds from Africa, America and Australia
Penguins – visit the penguins in their water and rock habitat.
Other animals – pelican, marine turtles, ray-fish, etc.
Kids park – Mini-park in the guise of a pirate ship with a pool for the younger ones to refresh and slide into.
Expect to pay around €22 for adults and €16 for children. You can get discounts if you book online at http://www.marineland.es
Summary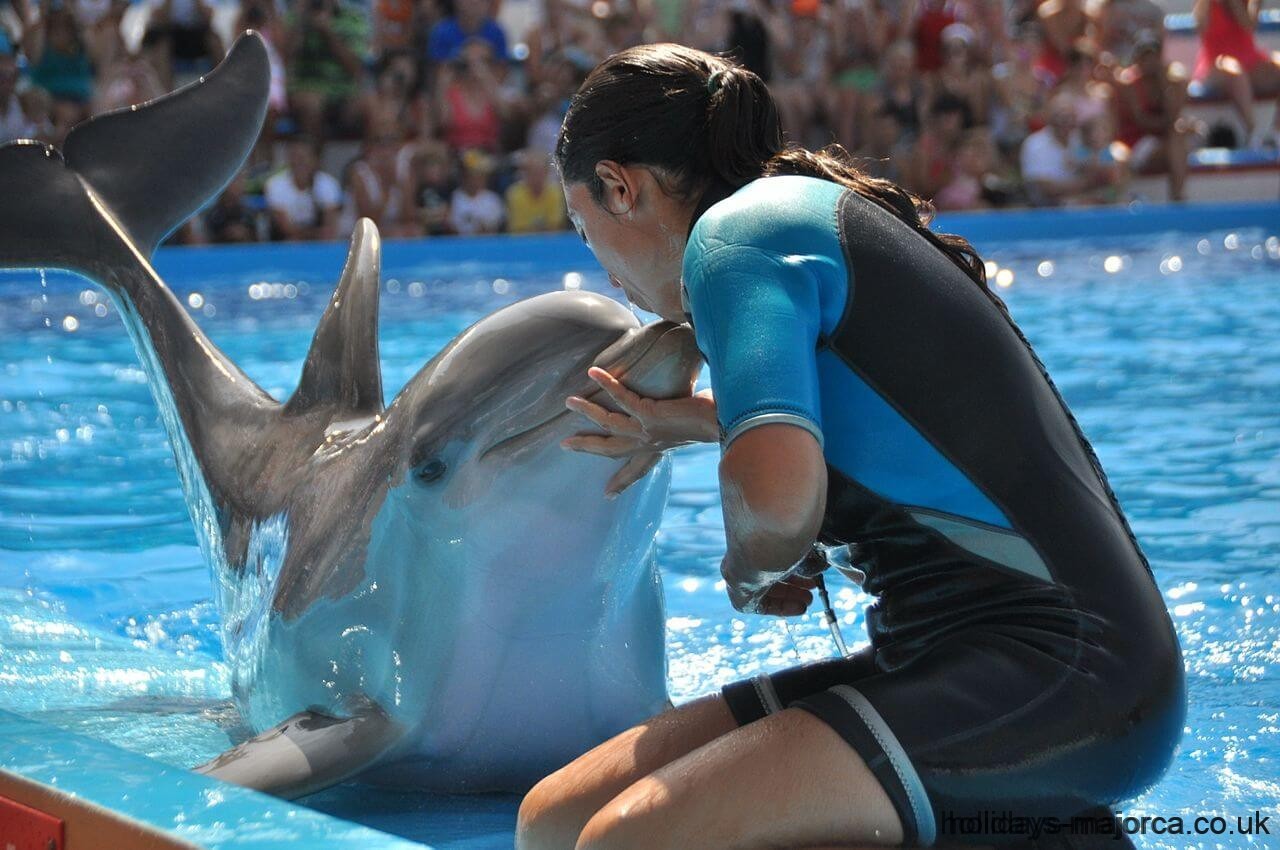 Article Name
Marineland in Puerto Portals
Description
A guide to Marineland Majorca with pictures and information about what to expect from your visit. Includes map and contact details.
Publisher Name
Publisher Logo