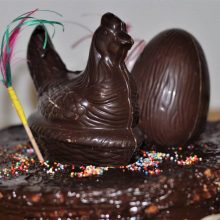 Mona de Pascua are figurines and sculptures made of chocolate that are traditionally eaten during Easter (Semana Santa). They can be in the shape of a rabbit, an egg, a […]
read more...
If you enjoyed the previous "cocas", here you have the another typical Majorcan "coca". Remember that you can enjoy it as a starter or as a snack. Coca de Verdures […]
read more...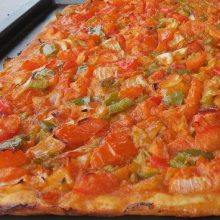 Today we bring you the lovely recipe for Coca de Trampó, which can be served as a starter or great to snack during the day. It is served cold and […]
read more...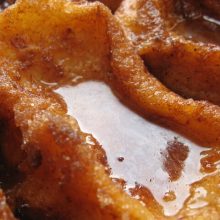 During Easter in Majorca we like to prepare Torrijas, a typical dessert from mainland Spain which can also be enjoyed in many restaurants of Majorca. Preparation time: 60 minutes Serves: […]
read more...
After the triumph of the last "coca", here you have a new "coca", this time made with red peppers. Coca de Pebres can also be served as a starter or great […]
read more...
Originally 'invented' in the Valencia area of mainland Spain, this dish is nevertheless much in evidence in Majorca and can be found on most restaurant menus. 'Paella' refers to the […]
read more...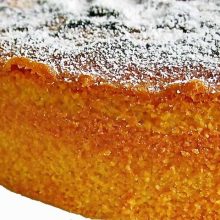 It is not surprising given the number of almond trees on Majorca that almonds would feature in a cake. Originating from Valldemossa, the almond cake recipe gradually made an appearance […]
read more...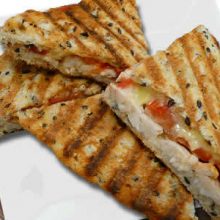 You've all had a toasted sandwich in a Majorcan bar – ever wondered how they are made? With this toasted sandwich recipe you can now recreate that great taste in […]
read more...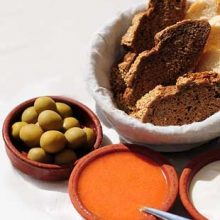 When having a drink – especially in the early evening, one often feels the need for a little 'nibble' to go with it. Of course, you can find the usual […]
read more...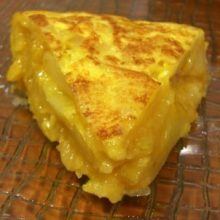 This Spanish Omelette recipe will turn out just like the real thing from the restaurants and cafes in Majorca. The trick is to keep it simple. It's really simple, fast and tasty! […]
read more...