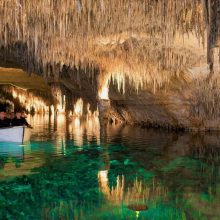 The Caves of Drach (Coves del Drac – The Dragon Caves) are located about half a mile out of Portocristo and are well worth a visit. They have been known […]
read more...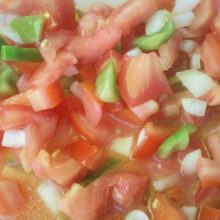 For the hot summer days, a salad is the best option to enjoy as a meal, and which could be fresher than Majorca's own Trampó salad. Preparation Time: 10 minutes Serves: 4 […]
read more...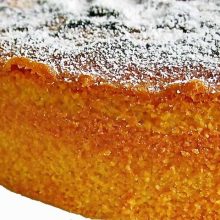 Majorca is well known for its almond trees, especially during late winter, around February / March, when they are seen covered in white or pink flowers. This traditional almond cake […]
read more...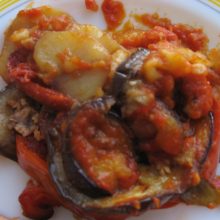 Tumbet recipe Ingredients may vary a little (some Tumbet recipes also have courgettes added), but this is the way I've always made it – and it seems to go down […]
read more...
After the triumph of the last "coca", here you have a new "coca", this time made with red peppers. Coca de Pebres can also be served as a starter or great […]
read more...