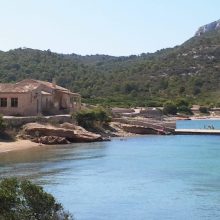 Cabrera has around 17 islands with a total of 13 square kilometres of landscape, which can be reached after about a one hour boat trip from Majorca. Cabrera is a […]
read more...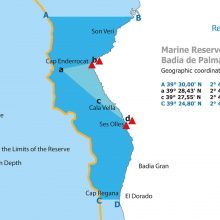 The Palma Bay Marine Reserve is situated in the northeast side of the bay is 2.394 hectares, and includes all the area from the coast to 30 metres depth between […]
read more...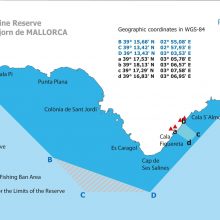 The Migjorn Marine Reserve is between Cabo Blanco (White Cape), Ses Salines Cape (Cabo Ses Salines) and Cala Figuera, and has a total area of 22.332 hectares going as far […]
read more...