The name Puigpunyent comes from the sharp shape of the UNESCO World Heritage Galatzó Mountain, which is in the Tramuntana area and is the highest mountain in the region.
However, people from the capital of Majorca used to think that its name meant "seating on the mountain of the West", where the sun sets if you are looking from Palma de Majorca.
In the region of Puigpunyent there is 2 main settlements, the town of Puigpunyent and the village of Galilea.
Puigpunyent has become known as an area for environmentally friendly initiatives, such as the promotion of recycling and electricity supplies from solar panels.
It the highest rate of recycling in Spain, thanks to the help of all the town, reducing non-reusable waste by 70%, creates 8.000kWh of clean electricity and reducing 8.000Kg of CO2 emissions.
Due to its proximity to Palma and its beautiful views, it should be a mandatory visit when coming to Majorca.
It has a couple of luxury hotels, some rural hotels, restaurants, and bars. Near the town you'll also find the Reserve of Galatzó, Son Puig Winery and lots of mountain and cycling paths.
In the area there are also numerous prehistoric monuments to visit, such as "talaiots", typical Spanish and Arabic architecture and other remains from the Arabic period of Majorca.
A popular destination for those who make the trip out to Puigpunyent, is the 400 year old church dating from the early 18th Century.
A talaiot is a tower building from prehistoric times, made of stone, with the function of controlling or protecting the area.
Most of them are square or round shaped with diameter of 8 to 17 metres.
The annual festival for Puigpunyent is held on the 15th of August.
Summary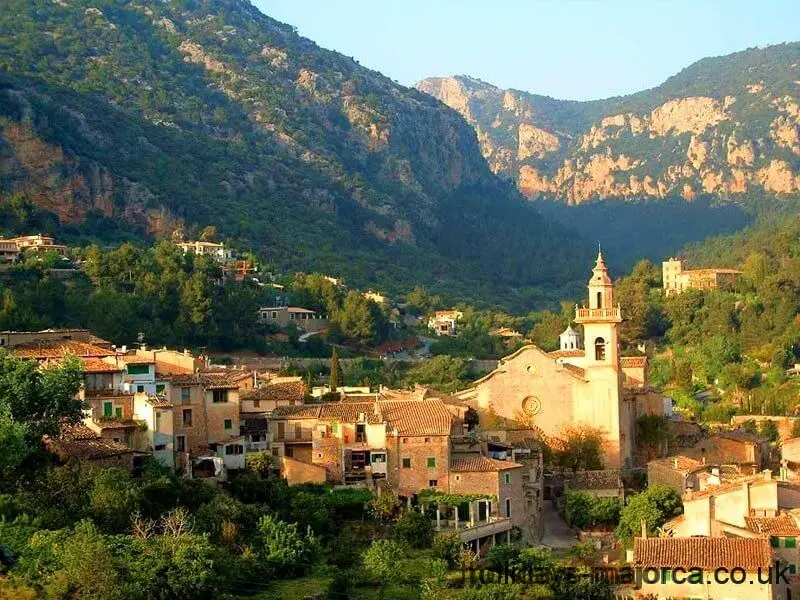 Article Name
A Guide to Puigpunyent Majorca
Description
A guide to the mountain town of Puigpunyent in Majorca. Includes photos and location map.
Author
Publisher Name
Publisher Logo