Bunyola is a small town housing just under 6,000 residents.
It is located on the southern foot of the Sierra de Tramuntana mountain range, to the northwest of Majorca.
The town of Bunyola itself is quite small and traditionally Majorcan in appearance, with a picturesque town square perfect for lazy afternoon coffee.
Bunyola has good road connections and getting there should pose no real problems.
Most tourists arrive by either taxi or hire car, taking the Ma-11 from Palma de Mallorca (Palma).
From the airport, you would follow the Ma-20 towards Palma de Mallorca, then look for the signs for the Ma-11.
Once you get on the Ma-11, just follow the Bunyola road signs.
Bunyola is around 11.5KM from Palma by road.
Another option is to get on the 'Palma de Mallorca – Soller' train, as this stops at the Bunyola station along the way.
The train can be caught at Placa Espana, Palma's main square (number 1 bus from the airport) and costs around €10 for a return ticket to Bunyola.
Be sure not to get the direct train to Soller though as this does not stop at Bunyola.
This is an excellent opportunity to ride the quaint Soller train; it offers some of Majorca's most beautiful views and, although a little bumpy at times, is a great excursion for all ages.
From the train station, there is a 10 to 20-minute uphill walk to the town centre, depending on how fit / enthusiastic you are.
Around the town, you'll find plenty of small alleys and alcoves to explore.
A large church is centrally located next to the town square which is where you will find most of the bars and restaurants.
You may also notice numerous cyclists in the area, as Bunyola is a very popular destination for this type of activity with both Majorcan's and tourists alike.
In addition, a cycle route commences from Bunyola, taking in around 10 KM of the Sierra Tramuntana mountains on the way to Orient and offers some excellent photo opportunities.
I wouldn't advise walking this route, as the roads can be quite narrow and do not afford footpaths. It's great for riding on a motorcycle though!
Summary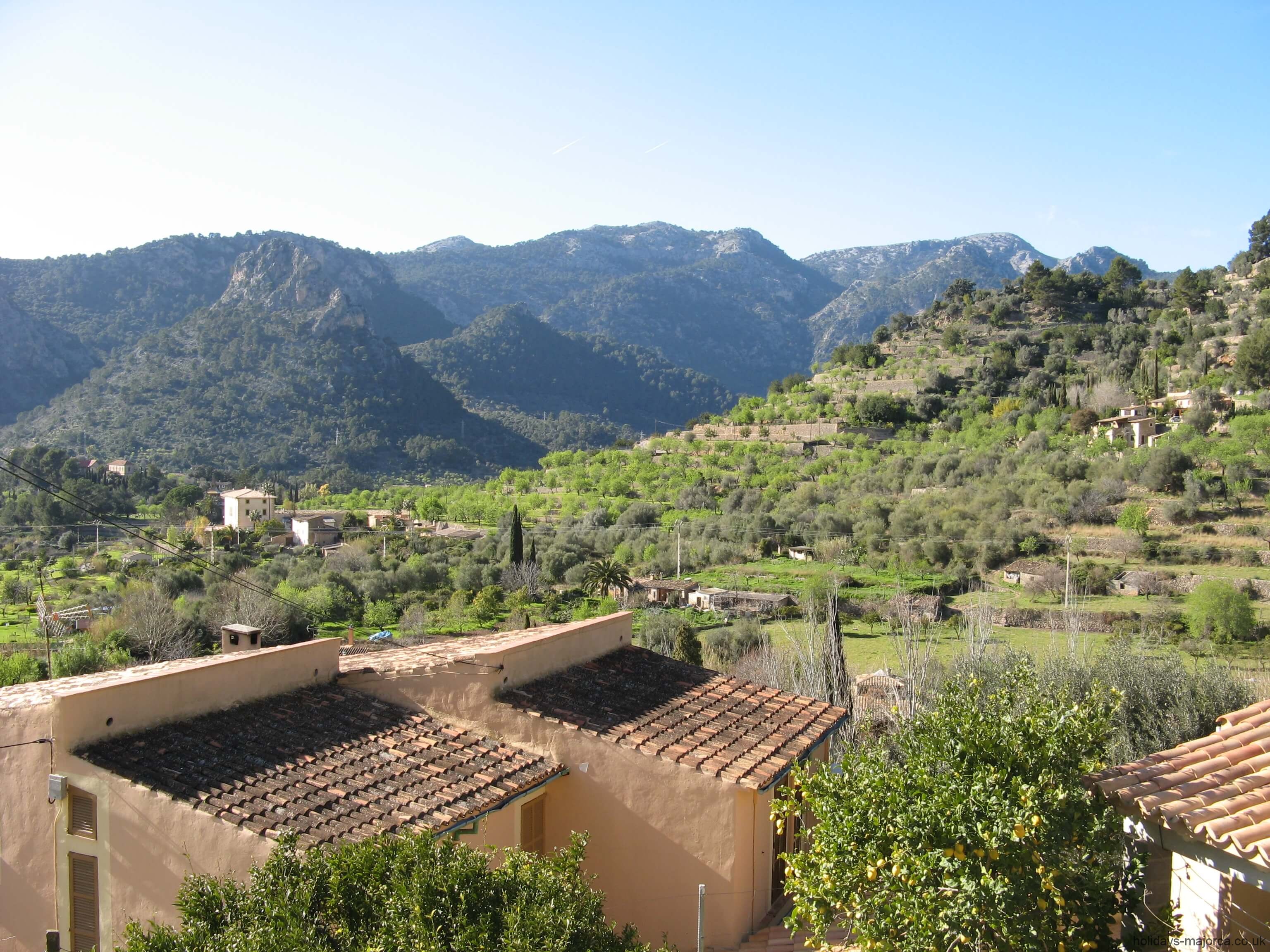 Article Name
Description
A guide to the town of Bunyola in Majorca. Includes location map and photos.
Publisher Name
Publisher Logo