Magaluf Water Parks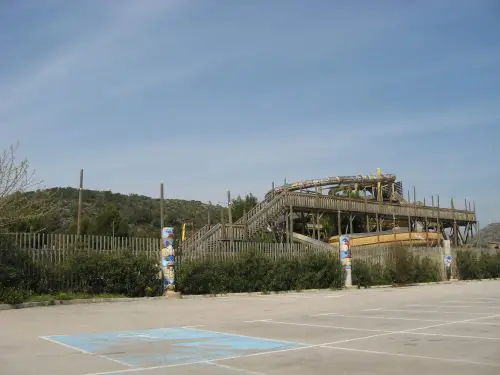 There are two Magaluf water parks, Aqualand and the newer Western Park. They are situated next to each other, about 1 KM from the south end of Magaluf beach. Whilst it can prove quite expensive for a family, both parks offer a great day out and will keep the whole family entertained for the entire day. You'll be in and out of the water all day, so make sure you keep your sun protection lotion topped up!
Book Online
I'd recommend taking advantage on the online booking system as this gives you a 10% discount. Each ticket is valid for the entirety of the season for a single entry, so you don't have to visit on a specific day. Simply pay online, print your ticket and take it with you on holiday. The ticket/s will also be mailed to you.
Western Water Park, Magaluf
Also on the Carretera Cala Figuera road, opposite Agualand is the newer Western Park, based on the American Wild West. The park has facilities for hosting events for up to 500 guests in their large 'Salon Golden' lounge, with the 'Salon Arcade' holding up to 120 more.
In 2009, the park will be open from 04/05/2009 to 16/10/2009, operating times are:
May, June, September and October: 10:00 to 17:00
July to August: 10:00 to 18:00
Diving and sea lion shows are also a regular event at the park. Slides and areas include:
The Beast
Mega Slide
Big Hole
Tornado
Huracan
Jacuzzi
Tijuana Twins
Lago La Mina
Wild River
Crazy Racer
Los 4 Diablos
Daky Park
Tam Tam Splash
Kids Water Land
2011 prices are €25 for adults, €16.50 for children with free entry for infants up to 3 years old, with 15% discount for buying your tickets in advance online.
Website: http://www.westernpark.com/
Aqualand, Magaluf
Agualand, previously known as Aguapark, is next to the Magaluf carting circuit running along the Carretera Cala Figuera and Cami de Porrassa road.
In 2009 the park will not open until July, but the normal operating times are:
June: 10:00 to 17:00
July to August: 10:00 to 18:00
Slides and areas include:
Boomerang
Tornado
Mini Park
Kamikaze
Crazy Race
Enchanted Castle
Multi-lanes
Super Slalom
Rapids
Spiral
Surf Beach
Dragoland
Super Kamikazes
Black Hole
Congo River
Prices for the 2009 season are not yet published, but expect to pay around €24 for adults and €16 for children. There used to be a 15% discount if you bought your tickets online, however when I tested the site in early 2009, the option wasn't available anymore.
Website: http://www.aqualand.es/elarenal/mallorca/index.php?wlang=en
Summary
Article Name
Description
A guide to the two most popular Magaluf water parks... Agualand and Western Water Park. Includes map and photos.
Publisher Name
Publisher Logo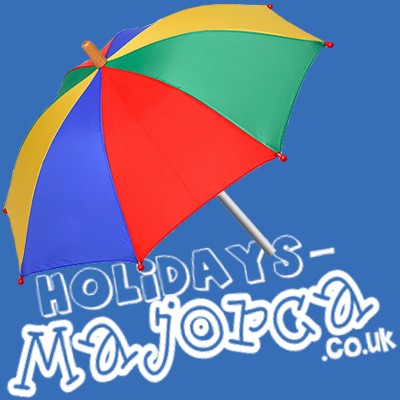 ---