The Minister of Social Services and Cooperation, Fina Santiago , has announced that the Balears is preparing to welcome between 15 and 30 people from the ship 'Aquarius', which sails with more than 600 rescued immigrants and refugees, after it was finally agreed to take the ship to Valencia.
In statements to the media, Santiago said he still does not know if they will arrive in a week or 15 days and has stressed the "maximum collaboration" offered by the Balearic government, as well as his offer to welcome more people if necessary.
Also, the councilor has applauded the "change of attitude" within the new Government in relation to its refugee policy and has indicated that the Government was in contact with the State and the Valencian Community officials to express their desire for collaboration in order to rescue them "with maximum safety."
Once in Valencia, Santiago has detailed that a temporary camp will be built, where immigrants and refugees will be sanitarily reviewed, they will be identified and their redistribution between the different autonomous communities will be evaluated.
For those who are transferred to the Balearic Islands, the Councilor for Social Services has commented that they are looking for two accommodation spaces that are prepared for this type of situation and added that "at least" there is a guaranteed space for the first shelter.
The Mediterranean Is a Cemetary
On the other hand, Santiago has criticized that the Mediterranean is becoming "a cemetery" and has insisted on the need for Europe to change its attitude and stop "setting limits" when saving the lives of refugees.
"Not being supportive in these situations is to leave these people in danger for their lives, I do not know what it costs to save a person, whatever is necessary, I am sure that the next generations will be ashamed of European politics in relation to what has been carried out so far," the councilor lamented.
In this regard, he said that both the countries of the European Union, and the United States for the Syrian conflict, are "responsible" for the situation of these people and has called for reviews of international policies.
With regards Spain, Santiago said he is "proud" of the change of attitude and stated that Spain must lead the change across Europe. "Spain has to open the doors to all those people who are in danger," he added. In addition, he has urged that a meeting be called to assess what the new situation is.
"There are 123 children on the boat, what do we do about it? Doing nothing is leaving them to their own fate, do we have to let them die of hunger and drown? Doing nothing is a brutal irresponsibility. subsistence, we play for dignity and humanity" he proclaimed.
Please follow and like us:
Summary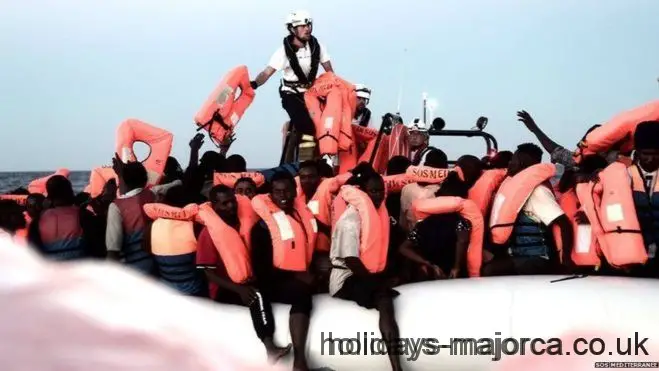 Article Name
Balears prepares to host between 15 and 30 people from the 'Aquarius'
Description
The Minister of Social Services and Cooperation has announced that the Balears is preparing to welcome between 15 and 30 people from the ship 'Aquarius'.
Author
Publisher Name
https://holidays-majorca.co.uk
Publisher Logo