Sweet Fair (Fira Dolca) in Esporles Majorca
When:
2020-10-04T00:00:00+02:00
2020-10-05T00:00:00+02:00
Where:
Sweet Fair (Fira Dolca) in Esporles Majorca
Esporles
07190, Illes Balears
Spain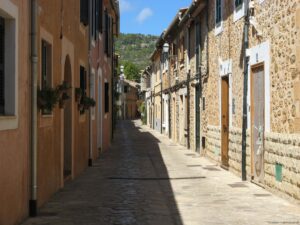 This year the 7th sweet fair is being organised in Esporles, where you'll be able to enjoy the best sweets, deserts and chocolates made by both professional and amateur chefs in Majorca.
During the fair, there are also handicraft stalls, popular dancing, a cocktail exhibition and some other activities such street exhibitions. Last year around 10.000 people visited the fair.
If you want to participate in the "cake competition" you must follow these instructions:
Only one cake or desert per person, based on traditional Majorcan cooking.
You must be an amateur, i.e. you cannot work in a bakery, restaurant, etc.
The pieces will be presented on the 2nd of October between 09.00 and 12.00 in the new Municipal Library of Esporles, be aware that the library has air conditioning but not fridge/freezers.
From 16.00 till 17.00 a jury will evaluate each piece over 20 points : 0 to 10 for presentation, and 0 to 10 for taste (maximum of 5 for texture and maximum of 5 for smell).
There are a total of 3 awards – they are honorific bands which will be presented by the town major at 18.00.
Summary
Event
​
Sweet Fair (Fira Dolca) in Esporles Majorca
Location
Details of the annual sweet fair held in Esporles, Majorca. Includes location map and photos.
---