Inca's Market in Majorca
When:
2021-01-21T00:00:00+01:00
2021-01-22T00:00:00+01:00
Where:
Inca Majorca
07300 Inca
Balearic Islands
Spain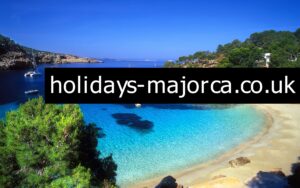 Since the 13th century the market has been open in Inca every Thursday. This market is one of the biggest in Majorca and it is ideal to buy leather products, jewellery, handcrafts, clothes, plants and other goods.The best way to travel to the market is by train, as it starts right next to the station, this also means you won't have to find car parking.
Every Thursday, Inca opens its weekly street market as it has done since the 13th century. Market traders from all over Majorca travel to Inca for this colourful and vibrant market, making it one of the biggest markets in Majorca. It specialises in leather goods, but you'll be able to shop and bargain for absolutely everything from leather, clothing bags, fruits and vegetables, plants, handicrafts,…
This market has a mix of stalls with set prices and traders who love to haggle. So get ready to get real deals. Even if you are not in the mood to shop, you'll enjoy walking around the different stalls, enjoying local olive-wood handcrafts, jewellery stalls, craft works, …
Inca is considered the "Leather City" of Majorca, it is located right at the centre of the island on the main road from Palma to Alcudia in the North. It is also the train interchange from Palma to Manacor in the East.
The best way to get to the market is by train as the market starts right at the foot of the station in the centre of Inca. Remember to get to the market early to get the best deals!
Summary
Event
​
Inca's Market in Majorca
Location
Street market selling leather goods, textiles, pottery and general merchandise.
---